Attorney Profile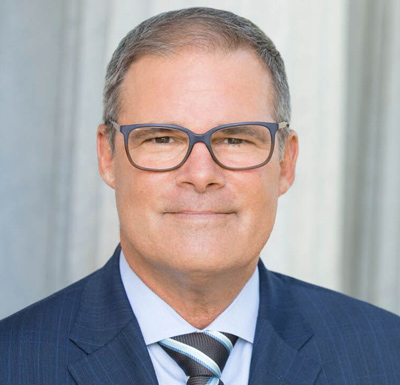 For 32+ years, Chris Cosca has represented clients in federal and state courts, winning acquittals, earning dismissals, and negotiating reduced charges. A Sacramento native, he attended Jesuit High School, UC Berkeley, and Santa Clara University School of Law. His background includes 10 years with the Sacramento DA's Office prosecuting many complex felony and high-profile murder cases. With over 90 jury trials refining his skills, he is now one of the area's most experienced and successful criminal defense attorneys. Mr. Cosca's clients gain confidence due to his success, aggressive defense, attention to detail, thorough preparation, and deep-rooted relationships with prosecutors and judges. All clients receive his personal attention, prompt replies, absolute confidentiality, and a thorough understanding of their case and possible outcomes. Outside the office, Mr. Cosca spends time with family, fly fishing, and enjoying the great outdoors.
Chris Cosca has been featured twice in Sacramento Magazine's annual Top Lawyers edition.
Call (916) 440-1010 to schedule a complimentary case evaluation.
---
Résumé
CHRISTOPHER R. COSCA

Download as PDF
EDUCATION
Santa Clara University School of Law
Juris Doctor, 1989

University of California at Berkeley
B.A. Political Science, December 1984

Jesuit High School
Carmichael, California
Class of 1980
EXPERIENCE AND EMPLOYMENT
Law Offices of Chris Cosca/Cosca Law Corporation
2007-Present
Criminal Defense- Federal and State
Criminal: Representation of adult and juvenile clients charged with (or being investigated for) a wide range of felony and misdemeanors offenses, both State and Federal. Clients include those charged with murder, manslaughter, domestic violence, drug offenses, gang offenses, fraud, white-collar crimes, carjacking, robbery, burglary, theft, assault, great bodily injury, illegal weapons, DUI's, expungements and more.
Deputy District Attorney, Sacramento County
1997-2007
Prosecuted a wide range of criminal matters from DUI to death penalty cases. Cases included serious and violent felonies, current and cold homicides, three strikes, carjacking, domestic violence, gangs, firearms, fraud, robbery, auto theft, career criminals, child abuse, sexual assault, theft, robbery, DUI, drugs, misdemeanors and many more.
Civil Litigation and Trial Attorney
1989-1997
Hefner, Stark and Marois, LLP
2150 River Plaza Drive, Suite 450
Sacramento, CA 95833
Practice included all phases of business, construction, real estate, employment, land and personal injury disputes. Represented clients in arbitrations, mediations, court and jury trials.
PUBLICATIONS/MEMBERSHIPS/ORGANIZATIONS
State Bar of California
Eastern District Federal Court
Northern District Federal Court
Sacramento County Bar Association
Contributing author, Sacramento Bee "It's the Law" column
Disabled Sports USA, Board of Directors 1996-1997
Sierra Chapter Trout Unlimited, Board of Directors 1990-1993
Author- "Things You Can Tell a Jury"
American Bar Association
California Public Defenders Association
TEACHING
Guest Lecturer, Folsom Lake College
Guest Lecturer, University of California at Davis Medical Center
Guest Lecturer, Our Lady of the Assumption School
HOBBIES
Family, fly fishing, skiing, cycling, mountain biking, outdoor recreation