About the Firm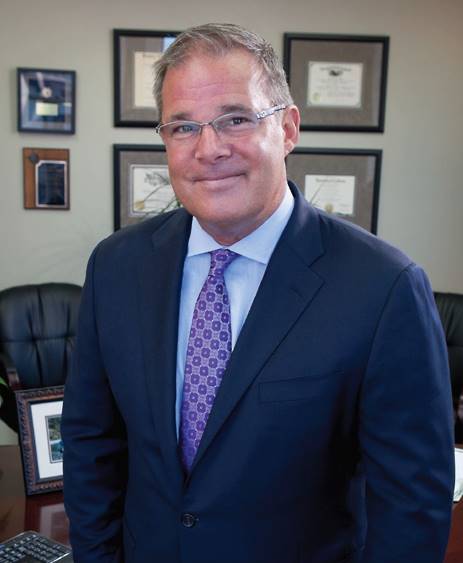 If you have been accused of a crime, the decision about who will be your counsel may affect the rest of your life. With over 30 years of success handling thousands of cases, Chris Cosca is a proven winner. Not only does he have the experience and expertise, Chris has cultivated good relationships with judges, law enforcement and other attorneys. These relationships sometimes benefit Chris' clients in a huge way. He also works closely with respected forensic experts and investigators, many with state and federal law enforcement background. Simply put, Chris knows how to represent his clients effectively. 
A former high level Deputy District Attorney in Sacramento, Chris Cosca earned his stripes in the trenches. His experience, knowledge and understanding of criminal law and the investigations related thereto give his clients a distinct advantage in the courtroom.  He is well prepared and fights hard for his clients' rights and freedom. 
            
Because of his success, Chris Cosca's clients are referred to him by word-of-mouth, his peers, other attorneys, judges and even law enforcement. He represents people facing serious criminal charges, as well as those facing relatively minor or first time offenses.  He handles State and Federal cases. He represents the allegedly guilty, the somewhat guilty, the not guilty and the guilty- all with the same amount of vigor. He personally commits to each client.
            
His clients include NBA players, property owners, business owners, professionals, past and current members of law enforcement, victims of crime, juveniles, blue collar workers, gang members, drug traffickers, and the average person who happens to get in trouble.  
             
Chris Cosca represents clients at all stages: pre-filing investigations, pre-trial hearings, arraignments, bail hearings, detention hearings, plea negotiations, trial, pre-sentence investigations and reports and sentencing.  
Whether you are involved in complex litigation or facing criminal charges, you need an experienced attorney. Chris Cosca has the expertise, knowledge and resources to provide you with the highest quality representation available. Each client and case is handled with confidentiality, dedication and discretion. Many times, Chris has been successful in keeping his clients and their cases out of the media. Chris' trial reputation provides him with negotiating power that often results in reduced sentences or a solution that keeps his client's matter out of the courtroom entirely. Mr. Cosca has a proven track record serving clients throughout California.
Our Goals:
Protection of clients' civil liberties, constitutional rights and finances.
Win acquittals whenever possible.
When conviction seems probable, work towards a reasonable and acceptable sentence. 
Aggressive defense of clients with the utmost expertise, resources and effort.
Communicate with clients and treat them with respect. Give clients personal attention and inform them about their case at all stages.
Keep cases private, confidential and out of the public eye.
Call (916) 440-1010 to schedule a complimentary case evaluation.